Filter by Category
Healing Arts Classes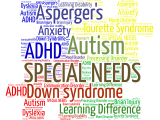 Creative Movement for Special Teens - Ages 13 - 18 Evening
with Rae Balmuth MA, RDT

Current session started Nov 11, 2022 at 6:15 pm

, runs for 4 weeks
MACC/Healing Arts Division - Dance and Movement Courses 
This course provides students ages 13 - 18 with a playful and creative approach to learning motor, language, and social skills.   Participants will learn dance warm ups and explore an expanded vocabulary through movement exercises and theatre games.  
Each 4-week series will have a different theme, such as emotion words, colors, animals, or parts of speech.  Movement sequences are designed to enhance communication between the two sides of the brain, and specific skills are targeted each week, such as emotion words, vocabulary to express artistic qualities, story-telling skills, and more.  Every class meeting, students will have an opportunity for direct feedback from the facilitator as well as the chance to participate in group-focused, performance-based art making.  
This is an excellent course for students who struggle in a more traditional learning environment, and we welcome a variety of diagnoses including Autism Spectrum Disorder, Down Syndrome, Traumatic Brain Injury, and more.
Member Discount:  15%